House Oversight and Government Reform Committee Chairman Darrell Issa (R-CA) Wednesday issued a subpoena to Attorney General Eric Holder and other Justice Department officials over the gun-trafficking operation, dubbed "Operation Fast And Furious."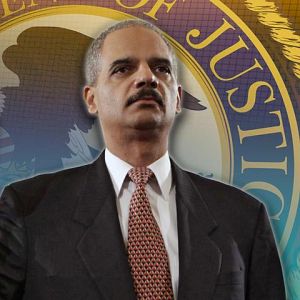 "Top Justice Department officials, including Attorney General Holder, know more about Operation Fast and Furious than they have publicly acknowledged," said Issa in a statement.
The operation, which the the Bureau of Alcohol, Tobacco, Firearms and Explosives began in November 2009, facilitated the sale of weaponry to Mexican drug cartels in a flawed effort to locate criminals. Over 2,000 guns went virtually unaccounted for and the guns ended up at deadly crime scenes on both sides of the border.
Issa, along with other members of Congress, are skeptical of Holder's testimony in May that he had known about the program for only a few weeks, while Republicans say that memos show he knew of the program as early as July 2010.
The wisdom of dispersing arms and deadly weapons to violent Mexican drug cartels has been questioned, especially since the violence associated with these groups has been on a dramatic rise as of late.
Also, arms smuggling between the US and Mexico are hitting record highs in recent years. Ammunition seizures along Arizona's border with Mexico, for example, have increased more than 125-fold since 2007. US authorities have confiscated over 95,000 rounds so far this fiscal year, compared to just 760 rounds four years ago.
Adding to the heightened militaristic nature of the drug war, the primary US efforts at curbing drug production, trade, and violence has been to empower Latin American armies and paramilitary groups and expand domestic law enforcement roles to abusive new levels. This, of course, has had deadly results.