Two suicide bombings in southwestern Afghanistan Saturday killed seven people and injured at least 40 others, as such attacks rise with Ramadan coming to an end.
One attack was in Lashkar Gah, where a man detonated a car bomb that killed four people and injured 21 others, among them 13 children. The other attack was in Kandahar at a security checkpoint which injured 19 people and killed two insurgents.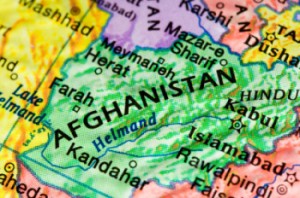 Such attacks have risen sharply recently, in advance of Id al-Fitr, the festival next week that celebrates the end of Ramadan. Even as insurgents target Afghan and coalition forces, the attacks have continued a pattern of violence across the country that is taking a disproportionately larger toll on civilians than on government and coalition forces.
In the first six months of this year, 1,462 civilians were killed, a 15 percent increase from the same period in 2010 and more than any comparable period since the war began. It is claimed that insurgents were responsible for 80 percent of the deaths, while Afghan and coalition forces were responsible for 14 percent (with the remaining 6 percent unattributed). However, the US and its allies in Afghanistan have been known to cover up the level of civilian casualties they are responsible for.
Last 5 posts by John Glaser