After a visit to Saudi Arabia turned into a shock resignation and a couple of weeks held almost wholly incommunicado, Lebanese Prime Mnisiter Saad Hariri has formally revoked the resignation and will remain in office.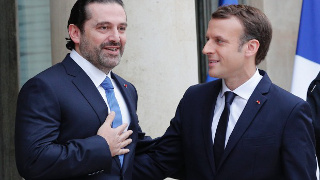 Hariri has denied being "forced" to resign by the Saudis, though his unresignation will doubtless add to such speculation. Yet the PM is explaining his change on a consensus deal negotiated within Lebanon's political process.
Hariri's resignation within Saudi Arabia came with Saudis saying Lebanon had "declared war," and demanding that Hezbollah be totally excluded from the nation's political process. That, needless to say, is not happening.
France is planning talks on trying to stabilize Lebanon, which has had more than its share of political unrest in recent years. That Hariri isn't resigning suggests that there are high hopes for this talk.