Speaking today at the opening of the Bonn Conference on Afghanistan, German Foreign Minister Guido Westerwelle urged the international community to pledge both "practical and financial support" through at least 2025 to the current Afghan government.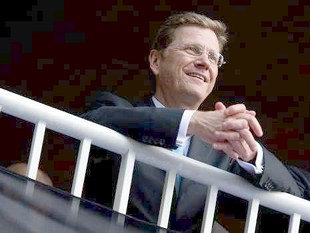 "Afghanistan and its people need a clear and reliable commitment to a long-term engagement," Westerwelle warned, saying that Germany "stands ready" to pledge its own commitment to the situation through that date.
The Bonn Conference is the latest in a long, drawn out series of conferences aimed at "solving" the disastrous situation after a decade of occupation in Afghanistan. With Pakistan boycotting the conference, little has been expected to come out of it.
The commitment through 2025 would be a predictable result, as a previous conference was the one at which NATO decided to commit to an occupation through 2014. The unpopularity of the occupation among voters in several NATO nations may make such a long extension difficult to sell, but US officials have been openly talking about 2024 for quite some time.