Israel's Monday announcement for 112 new settlement units in the West Bank hardly caused a stir, even as the nation's settlement "freeze" is nominally still active. Yesterday's announcement of an additional 1,600 settlement homes in occupied East Jerusalem garnered quite a bit of attention, however, and has thrown indirect peace talks into serious doubt.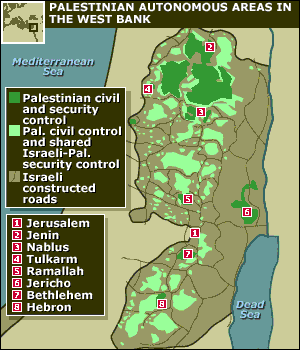 But now even that announcement seems small by comparison, as Israeli planning officials say that they are planning another 50,000 new housing units in settlements, tackling a housing shortage in ultra-Orthodox settlements in and around East Jerusalem.
Planning officials say that Jerusalem is growing by leaps and bounds, and that the only direction it can grow is eastward, meaning it must grow deeper into the occupied territories, in regions captured by the Israeli military in 1967.
Though its claims over the city are not recognized internationally, Israel claims that East Jerusalem is part of the "eternal, undivided capital" of Jerusalem, and does not include the massive construction projects in the city as part of its settlement freeze. The Palestinians have sought to have East Jerusalem as the capital of their prospective independent state.
Increasingly, construction in East Jerusalem settlements has meant expelling Palestinians from their homes, sparking protests and occasional violence.