South Korea's Unification Ministry has offered a new report on Tuesday, a collection of predictions and expectations for the year to come. Unlike other recent reports, the ministry offered a surprisingly upbeat outlook for the next year, despite a very tense 2017.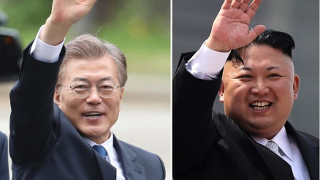 South Korea now expects that North Korea will, at some point in 2018, enter into direct talks with the United States, seeking to become recognized as a de facto nuclear power, seeing North Korea's priority as shifting to the talks themselves.
Though the reports were a bit light on their exact reasoning, this does already seem to be the direction North Korea is going in recent weeks, with officials having suggested they are "ready" for talks with the US now.
This makes sense from North Korea's perspective, as they'd insisted they were holding off on talks until they believed their deterrent capability was enough to force the US into serious talks, instead of the US making preconditions with threats to attack them unilaterally if they don't comply.
The US, however, isn't necessarily caught up to this realization yet, with Defense Secretary James Mattis scoffing recently at North Korea's retaliatory capabilities. South Korea's report, however, may suggest they have some reason to think the Trump Administration's anti-diplomacy stance is already softening, or soon will.
Nothing public from the Trump Administration would suggest that is the case, but the South Koreans very probably have more closed-door talks with the US about North Korea than almost anyone else, and may know more about the thinking behind the US public stance.
Last 5 posts by Jason Ditz