ISIS has held territory in the Jawzjam Province for months, and that appears to be continuing to grow with reports that top Taliban commanders in the province have defected to their side, allowing them to expand their hold across multiple districts.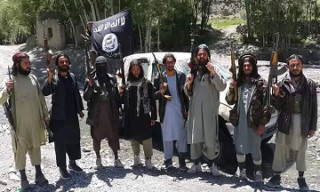 Throughout the 16+ year US occupation, Jawzjan has been relatively stable, with only limited Taliban influxes that rarely amounted to more than skirmishes. The presence of ISIS, though well documented, had mostly flown under the radar too, with ISIS elsewhere in the country considered a bigger priority.
This seems to have changed with the new defections, as US officials are now calling attention to the ISIS growth in the area, and commanders are saying an anti-ISIS offensive across the north is to be launched in the next few days.
Such offensives have accomplished little in other parts of the country, with large body counts claimed, and Afghan officials repeatedly declaring ISIS "wiped out" only for the group to reassert itself within a matter of days after the fighting dies down.