Order Instructs Military to Bring New Detainees to Guantanamo Bay
by Jason Ditz, February 09, 2017
The order has yet to be signed, but reports are emerging that President Trump has finalized the text of an executive order that will formalize his plan to send more detainees to the aging detention center at Guantanamo Bay, instructing the military to send future detainees, especially ISIS detainees to the site.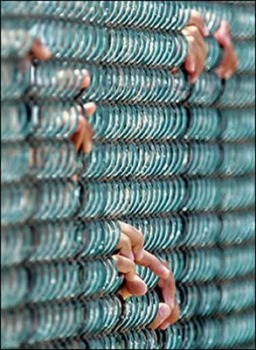 This is apparently the same executive order that reportedly was to include language on the CIA use of black sites, and the resumption of the US torturing detainees. That language was reported earlier this week to have been removed from the initial draft.
President Obama signed an executive order on January 22, 2009 expressing his intention to close Guantanamo Bay within 12 months. He never followed through, obviously, though he did reduce the number of detainees held at the facility over the course of his term in office, and didn't add any new ones.
The Trump order reportedly rescinds Obama's 2009 order and freezes the release of any further detainees from the site, while setting the stage for a new influx of detainees. It's unclear how many detainees are intended to be sent, but the facility has been reported as being in tough shape after so many years in operation, and bringing it up to condition to handle a full set of captives is likely to require some effort.
Last 5 posts by Jason Ditz