Experts Caution Move Would Fuel Extremism Across Middle East
by Jason Ditz, February 08, 2017
The Trump Administration's interest in going after Muslim groups in general has led to ongoing reports that they are interested in labeling the Muslim Brotherhood as a foreign terrorist organization. The move is facing stiff resistance, however, from those within the CIA.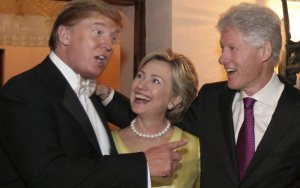 A memo circulating around from the CIA is warning that such a move would risk US relations with a number of historic allies, and that it risked fueling extremism across the Middle East, noting that the Brotherhood has millions of members, and has formally rejected violence as a matter of policy.
Labeling that huge group terrorists, lumping them in with ISIS and al-Qaeda, would further the narrative from more violent groups that suggests the US is targeting mainstream Islam in general, and not just some comparatively small, violent organizations on the periphery.
The Muslim Brotherhood is also politically influential in a lot of nations, mostly US allies like Jordan, and risks destabilizing those countries by turning large portions of their politically active population into US-designated "terrorists."
One country that might be happy at such a designation is Egypt, whose military junta removed an elected government dominated by the Muslim Brotherhood from power, and has been keen to demonize the movement ever since, mostly on the grounds of protesting the coup.
Last 5 posts by Jason Ditz