Chairman of the Joint Chiefs of Staff Gen. Joe Dunford is in Turkey today, aiming to shore up bilateral relations with the country after the failed July 15 military coup, which a number of Turkish officials have accused the US government of being involved in.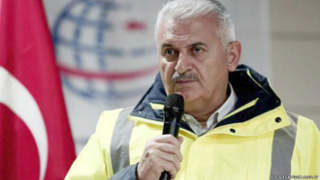 The tensions have been rising since the coup, with the Erdogan government responding to criticisms about the purge with accusations of involvement. Gen. Dunford's primary goal is to soothe those tensions, though he was met with public protests within Turkey.
Meeting with Prime Minister Binali Yildrim, who demanded that the US take a "clear and decisive stance" against the coup attempt, Dunford attempted to do so, saying he condemned the attempt "in the strongest terms."
Turkey hasn't been sold on this so far, primarily because during the multi-hour coup US officials expressed comparative ambivalence about the unfolding events, and only really made statements criticizing the effort after it became clear it was going to fail.
Turkish officials also seem keen to play up the tensions over this matter, with ongoing efforts to get the US to agree to hand over exiled cleric Fethullah Gulen without going through the lengthy legal extradition process as a way of providing their loyalty to the surviving Erdogan government.
Last 5 posts by Jason Ditz