New reports are emerging identifying Abdel-Hamid Abu Oud, a 28-year-old Brussels-born ISIS member, as the probable "mastermind" behind Friday's attacks in Paris. Abu Oud was said to have been talking up plans to "attack a concert hall" after returning from Syria.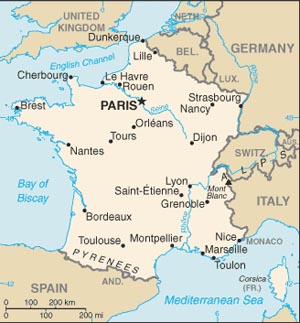 Abu Oud joined ISIS back in 2013 and was reportedly a close confidant of ISIS caliph Abu Bakr al-Baghdadi. He was also a long-time associate of Saleh Abdeslam, the lone surviving attacker in the Paris strike, who is still at large.
French officials say previously arrested ISIS members had told them Abu Oud was a very senior figure in the movement, and was plotting attacks inside France. ISIS members captured in a Belgian raid back in January also had phone contact with him.
Abu Oud had also given an interview to ISIS' English-language magazine back in February, bragging about his ability to go from Syria to Europe at will, saying his name and picture were all over the news but he never seemed to have problems coming and going.
His time in Syria isn't as well documented, though Abu Oud did participate in some propaganda videos, and video footage of him driving a vehicle dragging the bodies of several Free Syrian Army (FSA) fighters.
His family had received word back in October that he had been killed in fighting in Syria, though officials doubted the claim at the time, believing his death was faked to make travel easier.
While other attackers were known to officials before Friday, none appears to have been nearly so high-profile as Abu Oud, and the failure in keeping tabs on him seems virtually certain to be a subject of controversy for intelligence agencies going forward.
This is doubly so because French officials had publicly linked Abu Oud to two previous attacks they said they foiled, adding more questions about why officials never seemed able to catch up with him.
Last 5 posts by Jason Ditz