With Rep. Justin Amash (R – MI) promising to push another vote on curbing NSA telephone surveillance as soon as he is able, several House Democrats from the Judiciary Committee have come out in favor of significant new limitations as well.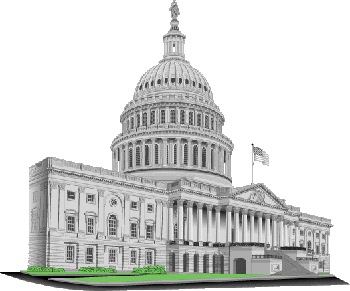 Those Congressmen, Reps. John Conyers (D – MI), Jerrold Nadler (D – NY) and Bobby Scott (D – VA) say that the revelations of massive abuses of the NSA's surveillance powers released on Wednesday are behind the latest push.
Those releases showed the NSA's broad surveillance of internal US communications despite repeated assurances by the Obama Administration that such surveillance hasn't happened. Incredibly, the administration reiterated the statement just hours after the Office of the Director of National Intelligence released court-mandated documents proving that they had been lying all along.
In a joint statement, they promised to take "immediate" action against the NSA's spying programs, with a focus on limiting powers granted in the Patriot Act by requiring the White House to give Congress more specifics on the schemes they talk the FISA courts into approving.
Today's statement shows growing opposition to the NSA among rank-and-file members of both parties, and while the leadership on each side seems more or less behind the status quo, overwhelming public opposition and 2014 elections are going to make it awfully hard for them to avoid the changes being demanded.
Last 5 posts by Jason Ditz