Business Secretary Vince Cable has announced that Britain has withdrawn export licenses previously issued to the Egyptian military today in response to the recent military coup d'etat, and a growing number of civilian deaths.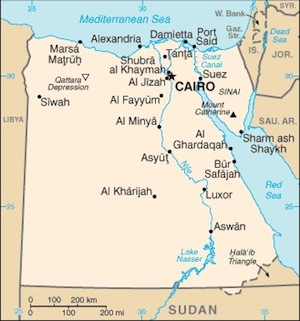 "We will not grant export licenses where we judge there is a clear risk the goods might be used for internal repression," noted Cable. The move will halt shipments of arms and arms components to the new junta. He said further shipments would be managed on a case-by-case basis.
The move is the first significant western rebuke of Egypt's coup, and the Obama Administration has openly ignored US law which obliges the end of military aid in the event of a coup. The US provides over $1.5 billion in annual aid to Egypt, and will continue to do so irrespective of the coup.
Cable's move comes as Britain's parliament has expressed growing concerns about the government's exports to nations with dubious human rights records, and suggests that they are at least trying to address those concerns.
Last 5 posts by Jason Ditz