With eight candidates on the ballot, Iran's election was expected to set the stage for a run-off vote later in the month, but instead led to a surprise victory for Hassan Rohani, who stunned with a 50.7% majority in the first round, running as the most high-profile reformist in a field that included a lot of conservative hard-liners.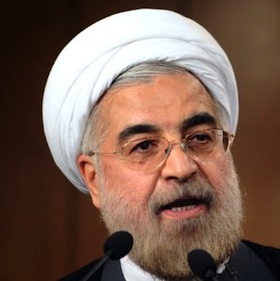 Rohani, a long-standing figure in Iran active since the revolution, was welcomed with celebrations in Tehran after the results were announced, with residents brimming with hope that his promises of civil rights reform as well as a new diplomatic profile would mean a reversal of fortunes for a nation crippled by sanctions and under a constant threat of attack.
An MP for 20 years and the deputy chief of the military during parts of the Iran-Iraq War, Rohani's recent history has been primarily diplomatic, and his expertise with negotiations is expected to be vital in staving off the ongoing threats of invasion as well as restoring trade.
In the end, Rohani conceded that the nation's troubles were a long time in the making and would not vanish overnight, urging new cooperation with parliament and calling on the international community to accept the results of the election.
Both of those would be changes from his predecessor, as outgoing President Mahmoud Ahmadinejad's 2009 re-election was hotly disputed internationally, and the parliament was openly hostile toward him for most of his second term.
Last 5 posts by Jason Ditz