Israeli Foreign Minister Avigdor Lieberman has announced his resignation today, just one day after he was indicted on multiple counts including fraud, money laundering and witness tampering.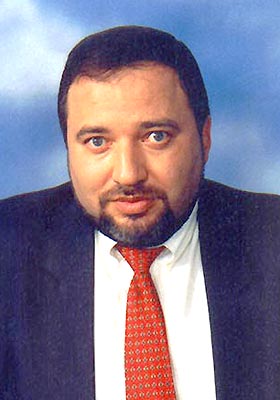 Lieberman insists he is innocent, and is pressing the attorney general to wrap up the case before the January 22 election, which he says he still plans to contest as number two on the Likud-Beiteinu list.
Lieberman's indictments are related to hundreds of millions of dollars he received from foreign businessmen affiliated with companies he claimed to have severed ties with before. The most serious charges of bribery were dropped, citing lack of evidence.
Though most assume this will only be a brief bump in the road for Lieberman's rise to the top of the Israeli far-right, and the indictment is seen unlikely to impact his next cabinet post, it is unclear what it means in the interim for the Foreign Ministry. Some are speculating that deputy FM Danny Ayalon will take over, but the more likely scenario is for Netanyahu to simply run the office himself for the rest of the term, particularly with Ayalon seemingly on the outs within Yisrael Beiteinu.