Speaking today on Israeli Radio, Foreign Minister Avigdor Lieberman ruled out any changes to the Camp David Accords with Egypt, saying there was "no chance" of any changes of any kind in the pact under any circumstances.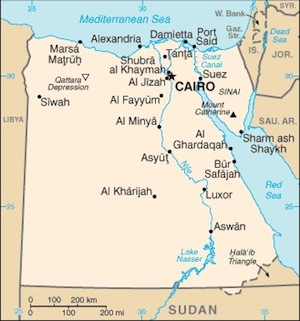 The comments come in the wake of the latest cross-border attack from Egypt's Sinai Peninsula, in which three militants snuck into Israel and attacked a patrol, killing one Israeli soldier before themselves being slain.
Israel has been demanding Egypt do something about security in the Sinai Peninsula, but the 1979 pact between the two nations prevents Egypt from sending additional military forces into the area, and Israeli officials have likewise condemned efforts to negotiate any temporary additions of tanks for a crackdown.
Keeping the treaty unchanged appears to be a major point for the hawkish Israeli government, and Deputy PM Dan Meridor claimed earlier this year that any attempt by Egypt to negotiate a new treaty after 33 years would prove that Israel should never negotiate with any Arab nation.
Last 5 posts by Jason Ditz