When Israelis went to bed Monday night, there was no indication of any forthcoming news on the early elections, which had been set for September 4. When they wake up, however, they will learn the elections have been cancelled.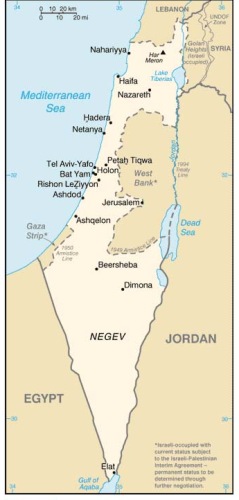 This is the result of a deal announced at 2 AM to have the opposition leading Kadima Party join the coalition government, with Shaul Mofaz taking the role of Deputy Premier, and the party promising to not cooperate in any efforts to force new elections, leaving Netanyahu in power until fall of 2013.
The Israeli parliament was in the process of negotiating to disband tonight, but instead will continue through the end of its term. Exactly what this will mean for Israeli politics and, most importantly, the war on Iran, hasn't been made clear.
Indeed, it isn't even clear what ministries, if any, Kadima will be given as a reward for joining the coalition, or which parties, if any, might be leaving to join the opposition as part of this deal. Some reports have Yisrael Beiteinu, the far-right party of Foreign Minister Avigdor Lieberman, leaving and opening up the Foreign Ministry portfolio for Mofaz.
All we know for sure is that Kadima will be charged with forming a committee in parliament to settle the Tal Law dispute, settling the question of conscription for ultra-Orthodox once and for all. Which side Kadima comes in on will likely dictate which parties stay in the coalition and which leave.
The big question is where Kadima falls in the Iran issue, as the elections were seen by many as a route for Netanyahu to strengthen his position ahead of an October attack on Iran. Former Kadima PM Ehud Olmert has been outspoken in opposing the attack, but it is unclear if he speaks for the current Kadima Party, which has struggled to reinvent itself since Netanyahu's election.
Last 5 posts by Jason Ditz