The European Union embargo on Iranian oil imports that was pushed for aggressively by the U.S. is aimed at reducing the risk of conflict and stressing the need for peace talks, according to British Foreign Secretary William Hague.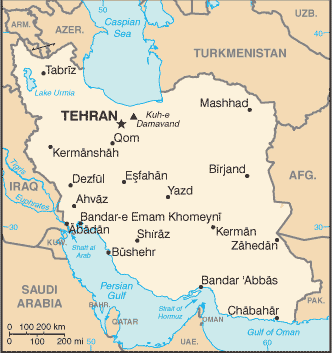 "This is not a set of actions designed to lead to any conflict but to lead us away from any conflict by increasing the pressure for peaceful settlement of these disputes," he said on Tuesday.
Despite years of evidence to the contrary, Hague's comments passed without an outburst of laughter on the world stage. Washington, and most of the EU, has approached Iran in largely the same way since the Iranian revolution in 1979. That is, with threats, sanctions, and isolation. Instead of bringing diplomacy, it has brought only more bitterness and mistrust.
Early in the Bush administration, sanctions were heaped on Iran's oil sector. As the relationship with Iran, and Tehran's position on nuclear enrichment, have stayed the same, tensions and war rhetoric escalated. Now, the Obama administration has placed multiple additional sanctions on Iran's oil and banking sectors, and it has led to even more bellicosity, not less.
Columbia University Professor Gary Sick, who has a special expertise on Iran, viewed the EU oil embargo much differently. He called the efforts "the equivalent of a blockade. It's an act of war."
Last 5 posts by John Glaser