At least 13 people were killed today in the southern Yemeni city of Taiz, when security forces loyal to outgoing President Ali Abdullah Saleh attacked residential neighborhoods which had been the site of political protests against him.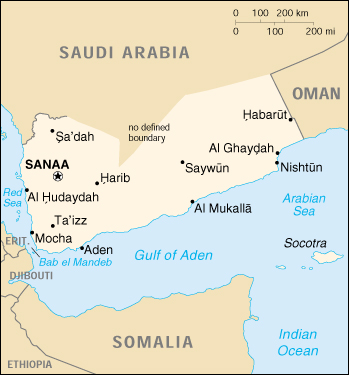 The killings prompted a warning from new interim Prime Minister Mohammed Basindwa, who called Major General Abd-Rabbu Mansour Hadi, cautioning him that if the neighborhoods continued to be shelled the opposition would reconsider the transition deal.
The deal has Saleh transferring power, though not his title, to Major General Hadi in return for immunity from prosecution. The deal would see the opposition getting an "interim" prime minister, while Hadi will be the unanimous candidate for president, running unopposed in the next election.
Basindwa is expected to announce a new "unity" cabinet by Sunday. This is, of course, predicated on the transition deal still existing by then, as the regime has shown a tendency to continue attacking protest sites even if it stands to cost them considerably.
Last 5 posts by Jason Ditz