Pakistani military officials have announced a new offensive against the Kurram Agency, which reportedly began Sunday and is targeting the Tehreek-e Taliban Pakistan (TTP). The offensive is being carried out by Frontier Corps paramilitaries.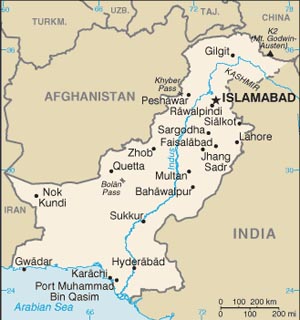 The attack sparked an exodus of some 4,000 families out of the agency. Most are said to have relocated to stay with relatives until the fighting ends, though 500 families have registered with the government-run FATA disaster management authority.
Offensives against the TTP and other militant factions have inevitably resulted in failure, with the Pakistani military sending troops into a region and declaring victory, only to find that virtually the entire group has relocated elsewhere and is still functioning.
Kurram is one of the key border agencies in FATA, and the borders have increasingly been an issue on both sides, with growing numbers of militant factions operating inside Afghanistan and crossing into Pakistan to carry out attacks.
Last 5 posts by Jason Ditz