At least 73 people have been killed and some 160 others wounded today when a suicide bomber attacked an annual Pakistani Shi'ite protest march in the Balochistan Provincial capital of Quetta.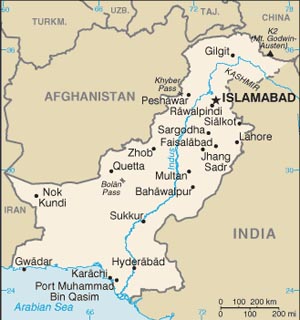 The attack comes just two days after a bombing against a Shi'ite religious procession on the opposite side of the country, in Lahore, which left at least 35 dead and over 250 wounded. The Lahore attack was claimed by the Lashkar-e Jhangvi al-Almi (LeJ), so far no one has claimed the Quetta blast.
And the nature of the attack may prove somewhat embarrassing for whichever faction actually did it. Today's protest march in Quetta was actually an anti-Israel protest, and while Shi'ites are a common target in Pakistan's sectarian milieu, the issue of the Israeli occupation of Palestine and solidarity with the Palestinians is pretty universal among the Sunni Islamist groups who generally conduct this sort of attack.
But the near term ramifications of the attack are a riot against government forces which failed to protect them and then demanded they "disperse" after the attack. At least one government building in Quetta is said to have been set on fire, and the rioters continue to protest in the area, despite the carnage.
Last 5 posts by Jason Ditz