The Chinese military's invasion of Pakistan has been greatly exaggerated. Chinese Foreign Ministry spokesman Jiang Yu today denied the reports of an invasion, insisting the reports were "totally groundless." Pakistan has likewise denied the claim.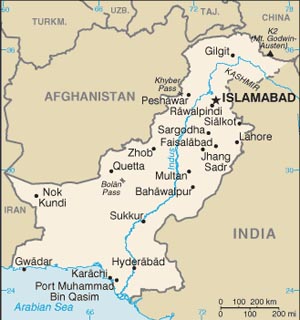 The report of the 11,000 strong Chinese invasion of the border region of Gilgit-Baltistan emerged last week in an opinion piece in the New York Times, and gained an enormous amount of currency in the Indian media.
India's External Affairs Ministry announced earlier his week that they were investigating the media reports and that it would be "a matter of serious concern" if it turned out the Chinese military had invaded and occupied the territory.
The ability of such a rumor of a Chinese occupation to float around for nearly a week before formal denial is primarily because the Pakistani government has severely limited media access to the area, as a way to keep their own Kashmiri separatist movement as quiet as possible.
Last 5 posts by Jason Ditz