Though such high profile bombings are nearly routine at this point, Pakistan is once again reeling tonight after an apparently coordinated triple bombing against a Shi'ite religious procession in the city of Lahore left at least 35 dead and over 250 others wounded.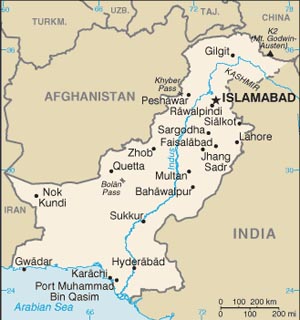 The attacks started with a hand grenade, which started a stampede of fleeing people who ran into a suicide bomber. The attacks sparked clashes with police, at which time a third attacker struck with a suicide bomb.
A banned group called Lashkar-e Jhangvi al-Almi (LeJ) claimed credit for the attacks. The group, like many others in Pakistan, has links to Kashmiri separatist movements, but the group has also launched a number of attacks against Pakistani targets, as well as against the US Consulate in Karachi in 2006.
The attack is just the latest in a growing number of attacks by Sunni militant groups against the nation's Shi'ite minority. The Pakistani government has pledged an investigation.
Last 5 posts by Jason Ditz