After his office ignored this morning's ultimatum, Pakistan's Supreme Court has ordered Naveed Ahsan, the head of the nation's powerful National Accountability Bureau (NAB) jailed until further notice.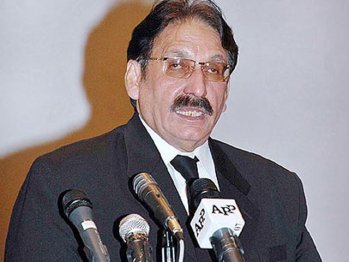 Naveed Ahsan
The jailing suggests that the long-standing feud between the Zardari government and the high court is finally coming to a head, and that the court will brook no more delays in the implementation of its December verdict on the National Reconciliation Ordinance (NRO).
In December the high court ruled the NRO was unconstitutional and that the Zardari government's top members no longer had amnesty for the assorted crimes they were accused of. The Zardari government has refused to implement the ruling, however, and has given no indication it ever will.
The court has not only demanded that the NRO ruling be implemented but has insisted that the NAB must reinstate hundreds of criminal charges against Zardari's top ministers. The court has previously suggested that it might seek redress with the army in the event that the Zardari government continues to ignore the warning, a move which could threaten to return the nation to military rule.
Last 5 posts by Jason Ditz