After four additional hours of voting to cope with record turnout, the Iranian presidential election is finally over and the ballots are being counted. The two major candidates, incumbent President Mahmoud Ahmadinejad and former Prime Minister Mir-Hossein Mousavi, are brimming with confidence. Indeed both have delcared victory.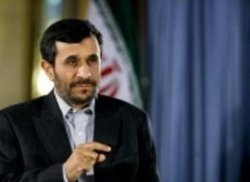 "I am the definite winner of this president election," Mousavi declared at a Tehran news conference. And indeed the record turnout was seen by many as favoring the challenger. Still, independent polls ahead of the election showed Mousavi trailing the incumbent, so the declaration seems a bit hasty.
Iran's Election Commission however is reporting a dramatic lead for Ahmadinejad, and the president too is expressing confidence that he will emerge victorious. Those results are based only on what portion of the votes has currently been counted, however, and a final result may take as long as 24 hours.
If neither side manages to net the 50 percent of the vote required for victory, a distinct possibility with both Mohsen Rezaei and Mehdi Karroubi having strong followings, the two will face one another in a runoff vote to be held next Friday, June 19.
Here is a report from CNN's Christiane Amanpour in Tehran.
Last 5 posts by Jason Ditz